Description
Product description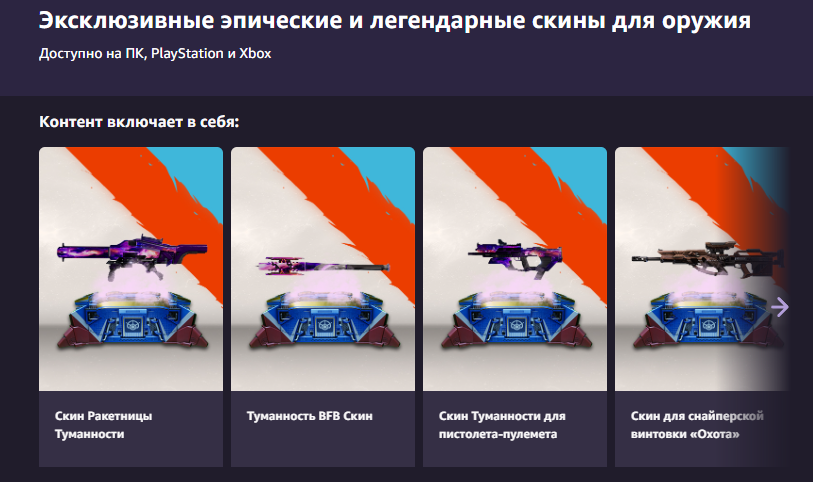 Content:
1) Nebula Flare Gun Skin;
2) Nebula BFB Skin;
3) Nebula skin for the submachine gun;
4) Skin for the sniper rifle "Hunt".
Code activation:
Once Splitgate is launched, select the "Main Menu" tab and click "Redeem DLC Code".
Enter the received code and click "Use".
Once accepted, the items will appear in your in-game locker to be equipped and used.
Content is available in all regions where you can play Splitgate.