Description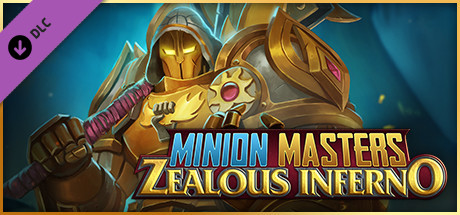 MOMENTLY AFTER PAYMENT, YOU GET THE KEY FOR ACTIVATION
Minion Masters Zealous Inferno DLC Pack in STEAM!
WITHOUT REGIONAL RESTRICTIONS (Rest Of World (ROW) – Region Free / World Wide Steam Key)!
Activation: STEAM. This product is DLC to the game Minion Masters. To activate the add-on and use it in the game, you need the Minion Masters game activated on the steam account.
After purchase it is necessary:
1. Download and install Steam http://steampowered.com/about (if not already installed);
2. Register a new account on Steam or go to an existing one;
3. Add free license of the game Minion Masters on the steam account from https://store.steampowered.com/app/489520/ (if you not have the game);
4. In the top menu of the Steam window, open the "Games" item and select "Activate via Steam" there.
5. Enter the activation key, click "Next" – DLC was activated.
6. After activation, DLC will appear in the properties for the game and you will be able to download it along with the game with steam, and then start playing.
Additional information
About DLC: Zealous Inferno is the Faction Box for starting or expanding your Empyrean faction collection. This is a great +300% value bundle of Empyrean cards, including the stalwart commander Caeleth Dawnhammer (Legendary!) and 2 exclusive Empyrean cosmetics. Includes the new season card – Brother of the Burning Fist!
Includes: 3x Caeleth Dawnhammer (Legendary); 5x Sun Burn (Supreme); 20x Banner Man; 40x Brother of the Burning Fist; 40x Legionnaires; 5x Power Tokens (Get 5 extra random surprises); 1x exclusive Legendary Empyrean Avatar – Animated! 1x exclusive Legendary Empyrean Emote – Animated!
The Empyrean Army keeps the enemy on the defensive with a strong blend of tough infantry and big minions to soak up damage. Take advantage of the Empyrean Army keyword that boosts your cards for playing multiple Empyrean cards. Use your Caeleth and Brother of the Burning Fist to lead your army and follow up with a group of Legionnaires, then put down a Bannerman to protect your Minions, and lastly, finish off with Sun Burn to send your army into a zealous rage! With this Faction Box, you have the perfect kit to become an Empyrean Commander!