Description
About This Content
The All Champions Pack unlocks all of the current and future Champions featured in Battlerite. If you have previously purchased Champions in game with Gems or Battle Coins, you will be reimbursed the respective currency you spent. The amount reimbursed is determined by the price of the Champion at the current time of reimbursement. Champions received through promotions, giveaways, or chests are not eligible for reimbursement.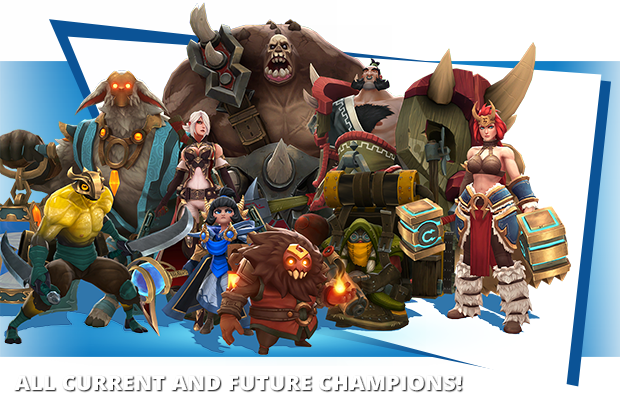 Battlerite​ ​is​ ​a​ ​PvP​ ​arena​ ​brawler​ ​and​ ​the​ ​spiritual​ ​successor​ ​to​ ​the critically​ ​acclaimed​ ​Bloodline Champions.​ ​Experience​ ​the​ ​unique​ ​combination​ of a ​​top​-down​ ​shooter​ ​meeting a ​fast​-paced fighting​ ​game and take ​part​ ​in​ ​highly​ ​competitive,​ ​adrenaline-fueled​ ​2v2​ ​and​ ​3v3​ ​battles.​ ​
Engage​ ​in quick​ ​and​ ​intense​ ​action​ ​as​ ​you​ ​take​ ​control​ ​over​ ​one​ ​of​ many Champions,​ ​each​ ​with unique abilities to master.​ ​Welcome​ ​to​ ​a​ ​world​ ​where​ ​Champions​ ​dedicate​ ​their​ ​lives​ ​to​ ​the Arena.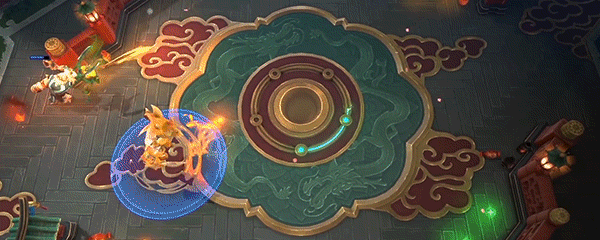 QUICK​ ​ARENA​ ​ACTION​​​
Master the Arena​ ​in​ explosive​ ​battles​ ​of reaction.​ Choose your Champion, team up with friends, and dive into combat – for glory awaits only those who seek it.
PRECISE​ ​GAMEPLAY​ ​MOVEMENT
Aim skill-shots and dodge​ ​projectiles​ ​with​ ​the​ ​use​ ​of​ ​WASD​ ​movement​ ​& cursor​-​based​ ​aiming.​ Wield total control over your champion and execute massive attacks against opponents.
PERFORM​ ​BATTLERITES​​​
Gain​ ​strength​ ​and​ ​upgrade your abilities​ ​using​ ​rites.​ Select ​your​ ​rites​ ​to strategically​ ​customize​ ​your​ ​play​ ​style.
ACCOUNT​ ​CUSTOMIZATION​​
Show​ ​off​ ​your​ ​skills​ ​in​ ​style.​ ​From​ ​weapons​ and outfits ​to​ ​victory​ ​stances, there's​ ​a​ ​huge​ ​variety​ ​of​ ​cosmetic​ ​customizations​ ​to​ ​make​ ​you​ ​stand​ ​out​ ​from​ ​the​ ​crowd.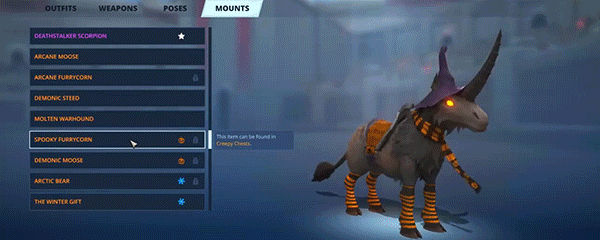 System Requirements
Minimum:
OS: Windows XP or newer
Processor: Dual Core from Intel or AMD at 2.8 GHz
Memory: 2 GB RAM
Graphics: Intel HD 3000
DirectX: Version 9.0c
Network: Broadband Internet connection
Storage: 2000 MB available space
Sound Card: DirectX Compatible